Description
Unique ionic technology helps ingredients penetrate into the bottom layer, and the skin instantly Level Up
Japanese Antioxidant Certified Brand Rinnto+ Dewy Booster Set use unique ion technology to input precious repairing and moisturizing ingredients into the bottom of the skin. Instead of the ion beauty machine, the skin barrier can be opened by applying it, and it can penetrate into the bottom of the skin. A set includes fullerene-introduced beauty essence and fullerene water-light beauty lotion.
Step 1: Unclog the skin and fix the skin problem
Japanese anti-oxidant certified brand Rinnto+ Booster Serum is a combination of skin base, introductory fluid and essence. It contains high-concentration fullerene with a content of more than 1% of the Nobel Prize-winning ingredient that is more precious than diamonds. The anti-oxidant effect is 172 times higher than that of vitamin C. It provides 11-hour anti-aging repair for the skin. It can effectively improve various skin aging problems caused by free radicals, improve dull color, dryness, and large pores. Flattens texture while rebuilding skin barrier. Cooperate with other anti-aging repair and plant stem cell ingredients, including vitamin A, vitamin B3 (niacinamide), hydrolyzed hyaluronic acid and collagen, molecular nail (Ceramide) squalane, orange saxifrage, argan oil, will repair The protective effect is multiplied and doubled again, and all-round deep repair and improvement of skin problems.
The second step: water injection and skin rejuvenation
Rinnto+ Essential Lotion contains more than 1% of high-concentration fullerene and a new generation of anti-aging repairing ingredient Eggshell Membrane (NEM), it is composed of 18 kinds of amino acids, collagen and hyaluronic acid. Helps skin collagen hyperplasia, rejuvenates the skin, smoothes fine lines, and keeps the skin soft and smooth. In addition, in order to strengthen the moisturizing and emollient effect, the formula adds 3 types of collagen and 3 types of hyaluronic acid molecules for the surface layer, middle layer and deep layer of the skin, and other anti-aging ingredients: vitamin A, B1, B3 (niacinamide), B6 and E, further stabilize the skin condition, achieve anti-aging, shrink pores and deep moisturizing effects, creating lustrous and plumping skin. 
Unique ion penetration formula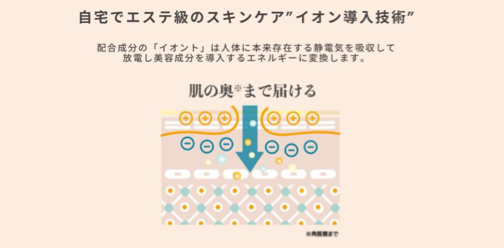 The unique ion penetration formula technology can convert the static electricity on the skin into energy. So that the beauty ingredients in it can penetrate deep into the bottom layer of the skin, allowing you to achieve professional-level iontophoresis effects at home without special equipment.


According to Japanese experimental data research, after 1 month of use, the moisture and elasticity of skin cuticles have been significantly improved, and at the same time, the absorption of subsequent skin care products has been strengthened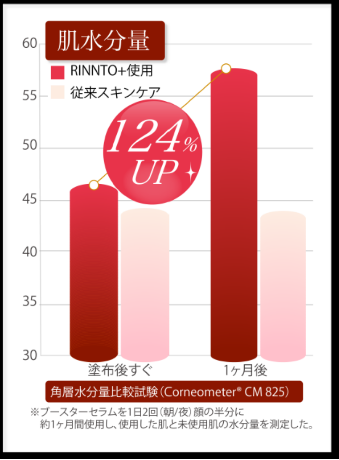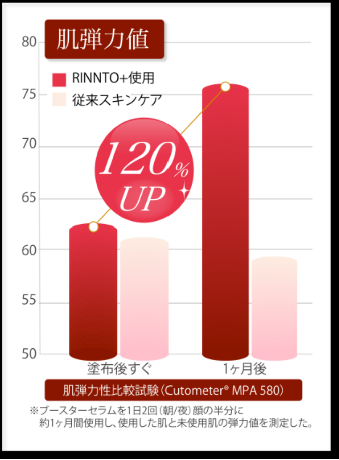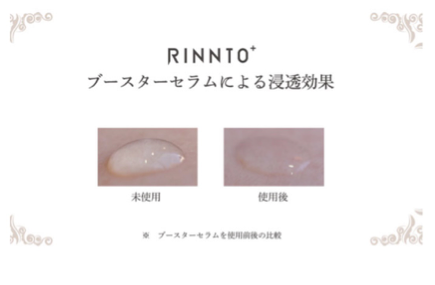 Main Function
1. Whitening and brightening skin – effectively reducing the stimulating signal of tyrosinase, inhibiting the excessive secretion of melanocytes, and blocking the formation of melanin.
2. Reduce wrinkles - reduce the damage caused by UVA to skin keratinocytes, protect the collagen and elastin in the dermis from being destroyed, prevent and reduce wrinkles.
3. Anti-inflammation and acne prevention – When sebum secretion increases, acne bacteria that feed on sebum will grow in the pores, leading to an increase in active oxygen, causing inflammation and acne. Fullerene can effectively inhibit the excessive production of active oxygen, reduce inflammation and redness, and inhibit the formation of acne.
4. Repair and rebuild the barrier - Regulate the stratum corneum of the skin, improve the barrier function, enhance the skin's moisturizing ability and relieve sensitivity. 
About the star ingredient - Fullerene
 Fullerene, which won the Nobel Prize, is a well-known antioxidant that has the property of absorbing free radicals. The principle is like a magnet, which can reduce the free radicals produced by the human body due to metabolism and external environmental influences (ultraviolet rays, pollution, etc.), causing Skin aging problem, and strong persistence, can last 11 hours without interruption to eliminate free radicals in the way of "absorption" and "neutralization", so it is called "free radical scavenger".
1. High stability. Compared with other antioxidant ingredients, such as vitamin C, fullerene is more light-resistant and stable under ultraviolet radiation and other external pollution environments, and its antioxidant capacity is 172 times that of vitamin C.
2. Fullerene has an extremely fine nano-molecular weight and has a very high permeability. It can easily pass through the stratum corneum of the skin and reach the bottom of the skin. It can be applied in cooperation with other maintenance ingredients to achieve a more multiplied skin care repair effect. 
Two fullerenes for Rinnto+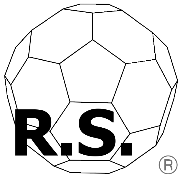 RS: Radical Sponge: International R.S. recognized and verified that it contains a high concentration of water-soluble fullerenes with a content of more than 1%, which has strong persistence and anti-oxidation properties. It is an advanced version of fullerenes commonly used in high-priced medical cosmetics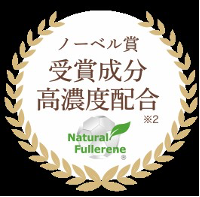 Nature Fullerene: 100% natural fullerene extracted from vegetable sources 
Skin Type
All skin types (not suitable for pregnancy) 
How to use
After cleansing in the morning and evening, take two to three pumps of Booster Serum and gently press it on the entire skin until it is absorbed, and then press the Essential Lotion evenly and lightly on the entire skin until it is absorbed.
another beauty Review and Tips 
The two products are also essence texture, the essence is thinner, and the body lotion is thicker, but both are easily absorbed. After using it for a month, I can feel that the skin absorbency and luster are improved, the skin is moisturized, and the pores are more delicate and finer.
All ingredients
Rinnto+ Booster Serum
Water, BG, Fullerene, Retinyl Palmitate (Vitamin A), Niacinamide (Vitamin B3), Milo callus extract, Hydroxypropyltrimonium Chloride Hyaluronic Acid, Hyaluronic Acid Sodium, Hydrolyzed Hyaluronic Acid, Hydrolyzed Collagen, Ceramide AP, Ceramide NP, Squalane, Sodium Ascorbyl Phosphate (Vitamin C), Magnesium Ascorbyl Phosphate, Argan Oil, Olive Fruit Oil, Grape Fruit Extract, Jiaogulan Leaf Extract, Citrus Peel Extract, Tangerine Saxfrage Extract, Sweet Orange Oil, Pepper Fruit Extract, Pulsatilla Pulsatilla Extract, Honeysuckle Extract, Grapefruit Extract, Arnica Flower Extract, Chamomile Extract, Horseradish Extract, Dogtooth Rosehip Oil, Quaternary Ammonium Salt-33, Lauryl Alcohol 12, Calcium Pantothenate, Inositol, Hydrolyzed Jojoba Ester, Suizenji Laver Polysaccharide, Cysteine, Glycerin, Ethylhexylglycerin, Sodium Alginate, 1,2-Hexanedi Alcohol, Chitosan, Cetearyl Glucoside, Sodium Poly-γ-Glutamate, Silver, Polyvinylpyrrolidone, Pentylene Glycol, PEG-60 Hydrogenated Castor Oil, Corn Oil, Vitamin E, PEG-40 Hydrogenated Castor Oil, Hydroxyethylcellulose, Xanthan Gum, Citric Acid 
Rinnto+ Essential Lotion
Water, DPG, glycerin, propanediol, pentylene glycol, fullerene, hydrolyzed eggshell membrane, trisodium ascorbyl palmitate phosphate, 3-O-ethylascorbic acid, sodium ascorbate, ascorbic acid, retinol, retinol palmitate, thiamine HCl , riboflavin, niacinamide, niacin, pantothenic acid, pyridoxine HCl, folic acid, cyanocoparamine, tocopherol, biotin, glucosyl hesperidin, sodium hyaluronate, hydrolyzed hyaluronic acid, hydroxypropyltrimonium hyaluronate, water-soluble collagen, hydrolyzed Collagen, succinoyl atelocollagen, ceramide EOP, ceramide NP, ceramide AP, orange oil, caninabara fruit oil, carnitine HCI, beeswax, white willow bark extract, palmitoyl tripeptide-5, polyquaternium-51, allantoin, rice bran extract, avian (caprylic acid) / capric acid) glyceryl, corn oil, BG, 1,2-hexanediol, PVP, sodium lauroyl lactylate, cholesterol, phytosphingosine, ethylhexylglycerin, xanthan gum, carbomer, polysorbate 80, PEG-40 water Added castor oil, PPG-26 buteth-26, phenoxyethanol, caramel, arginine, citric acid, sodium citrate
No animal testing|No alcohol|No mineral oil|No preservatives|No synthetic fragrance|No silicone|No petroleum-based surfactants|No UV absorbers|No dyes


Free from following ingredients, suitable for sensitive skin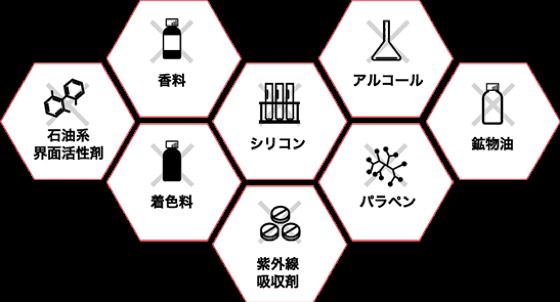 Capacity:30ml
Origin:Japan