Description
Selected Chenopodium Formosanum. Multi-functional massage oil
Isuneed Nourishing massage oil carefully selects Taiwan Chenopodium Formosanum Hydroglycolic Extract,Melaleuca Leucadendron Cajuputi Leaf Oil, Sweet Almond oil, Jojoba Oil, Rose Hips Oil, Carrot Oil, Citrus Aurantifolia Oil, etc, which can effectively hydrate dry skin, help improve firmness and condition of the skin. Certified by SGS, free of harmful chemicals and low in irritation level. Suitable for pregnant women and textured skin. The texture is light and non-sticky. Easy to apply to any skin types.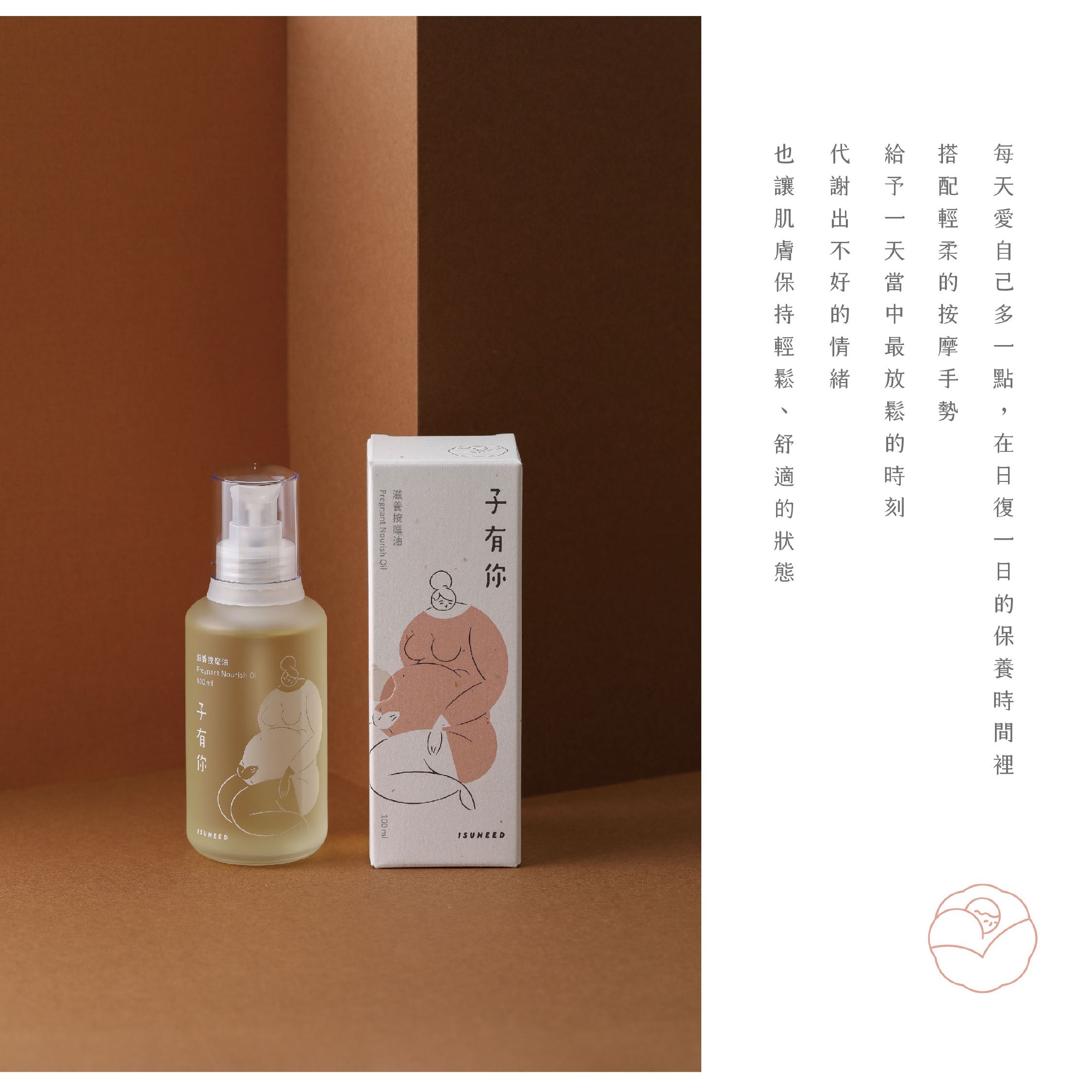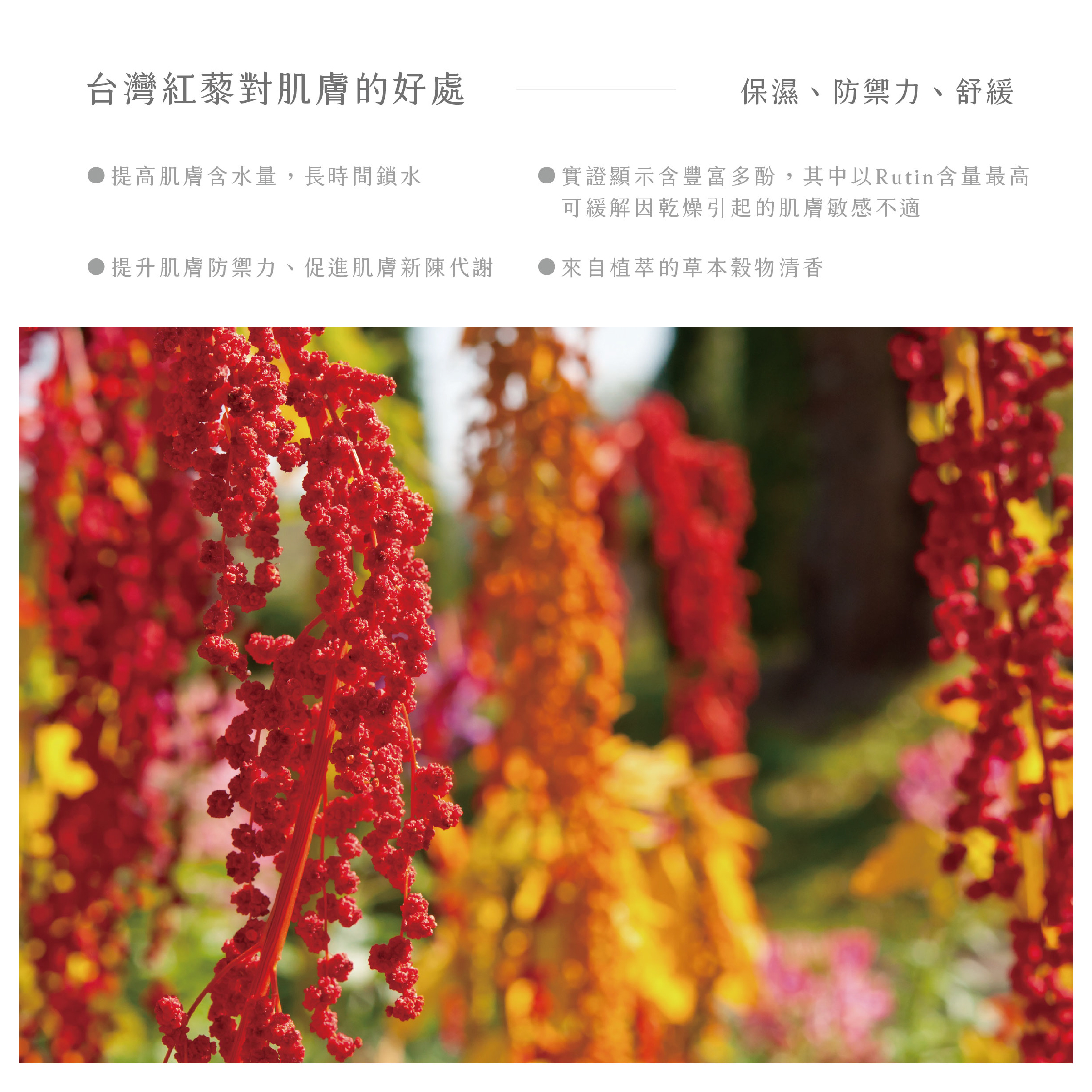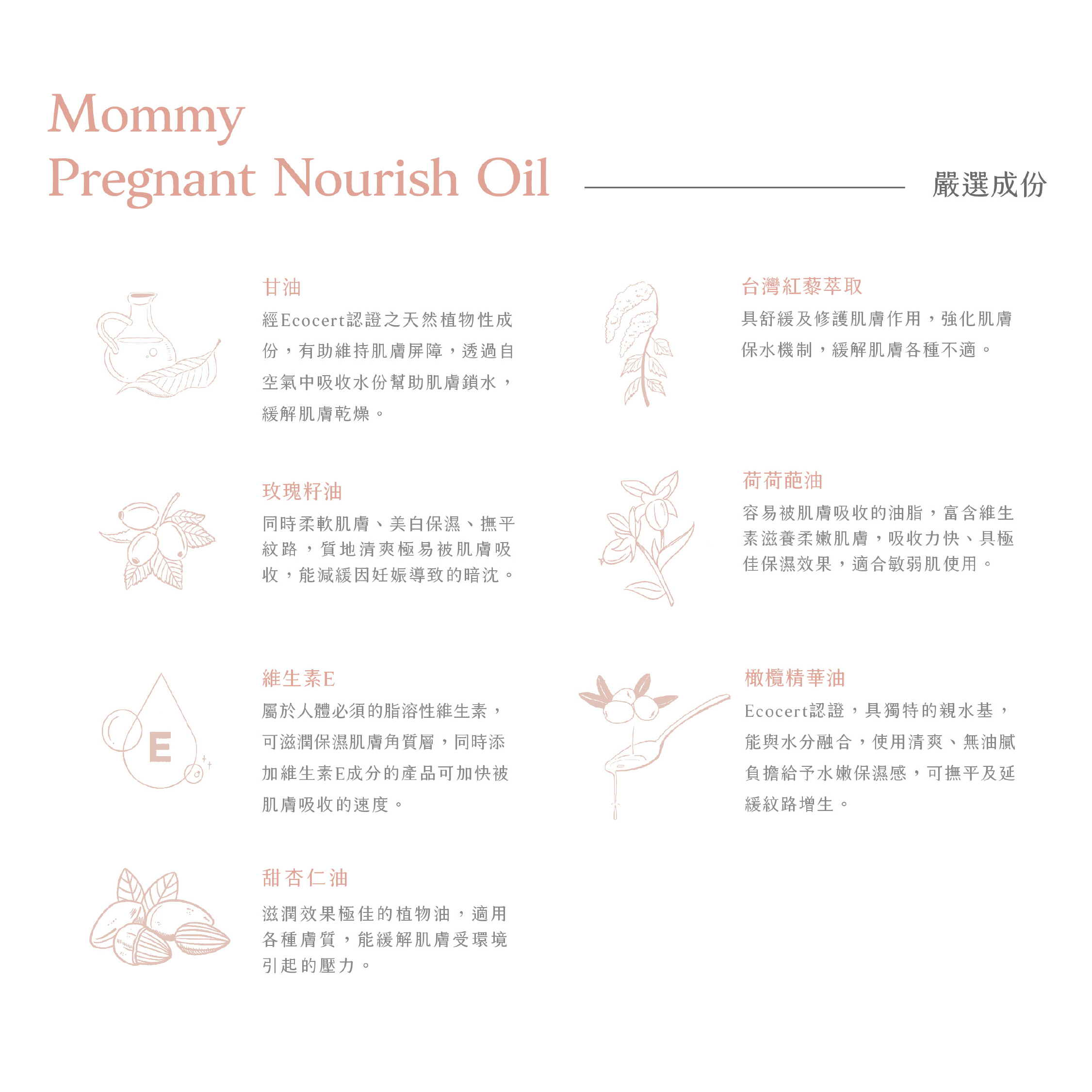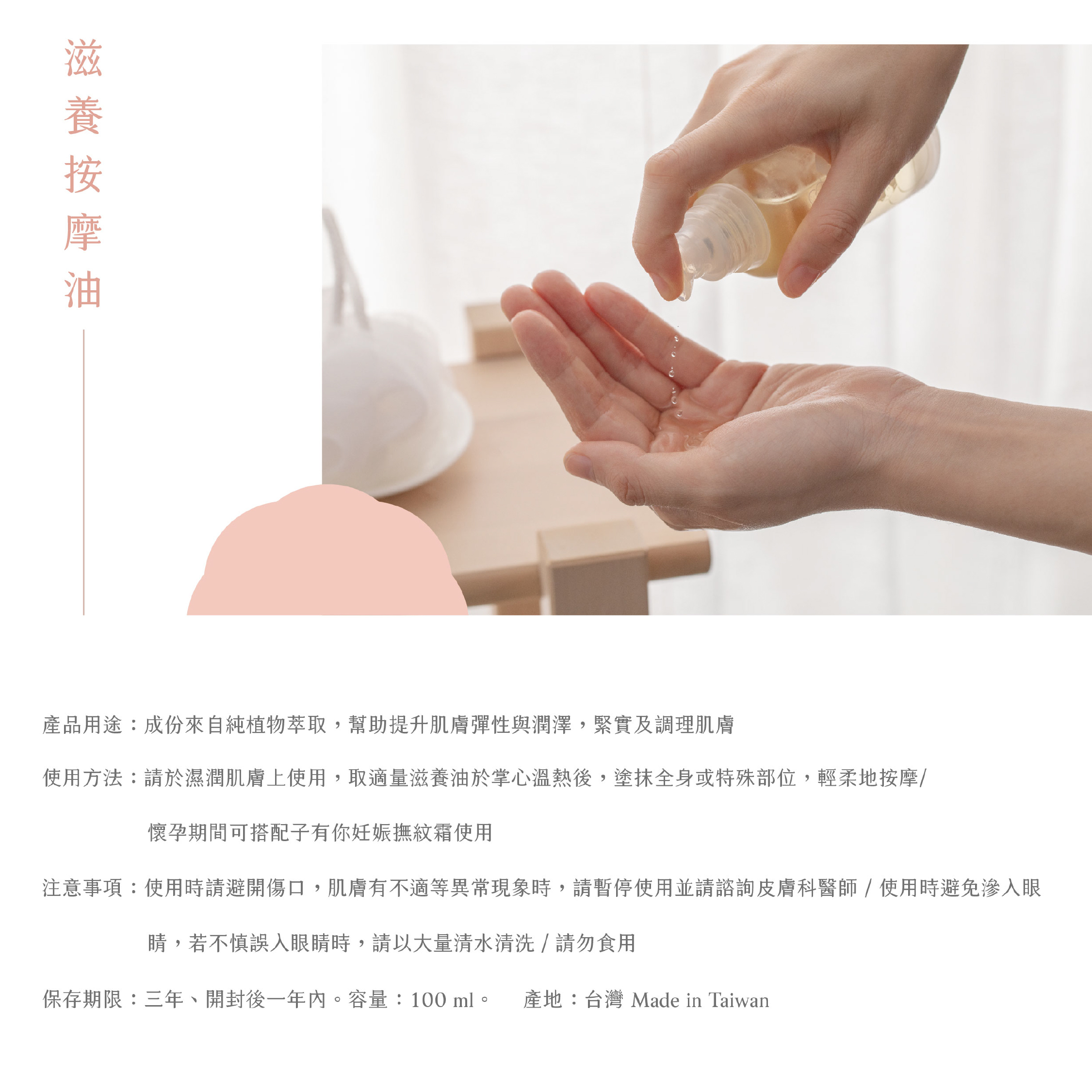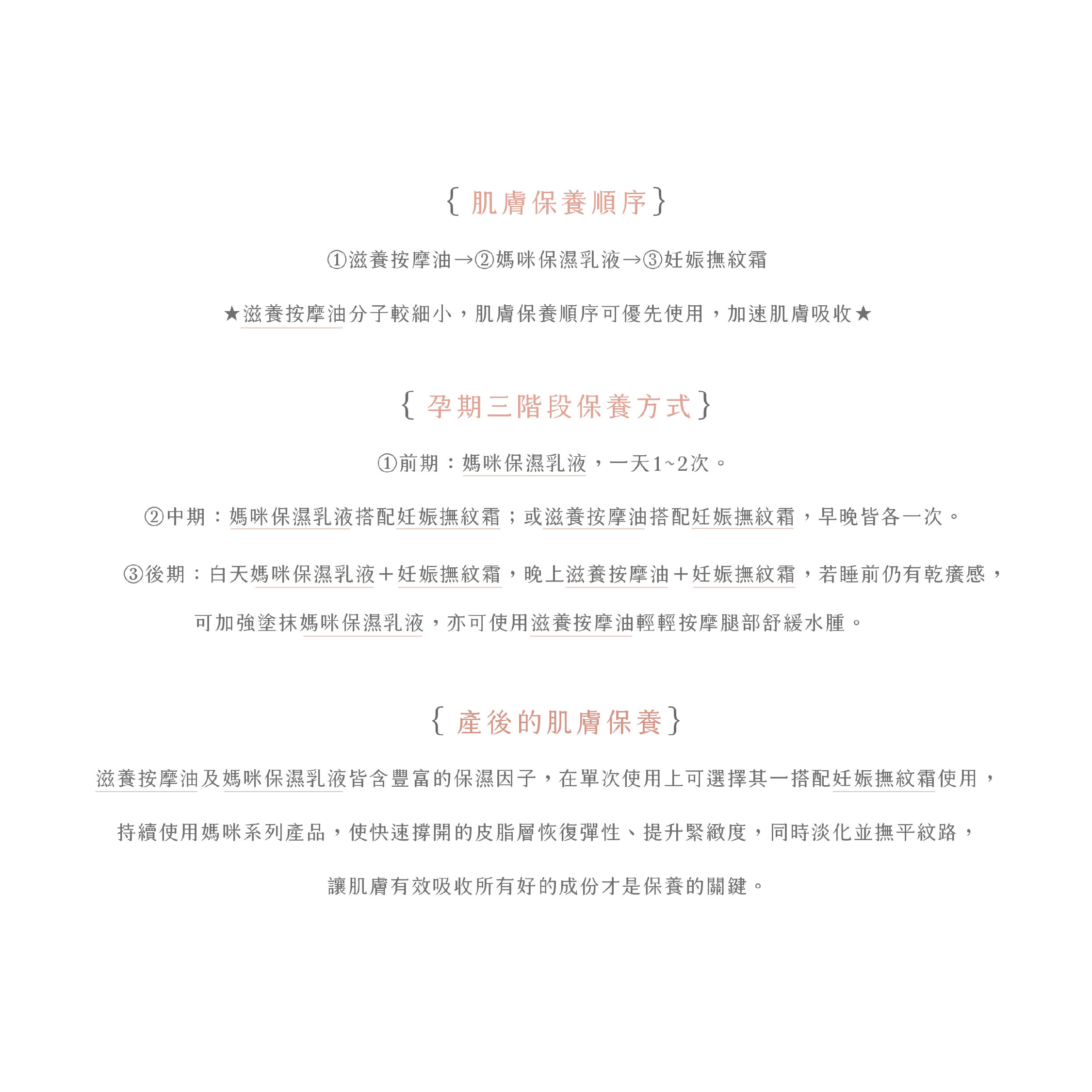 another beauty Review and Tips 
The texture is non-greasy and absorbs quickly. Use it as if you were relaxing in a spa. Lightweight and moisturizing. During pregnancy, the belly is very smooth and firm after use. After bathing, you can massage the body and replace of body lotion.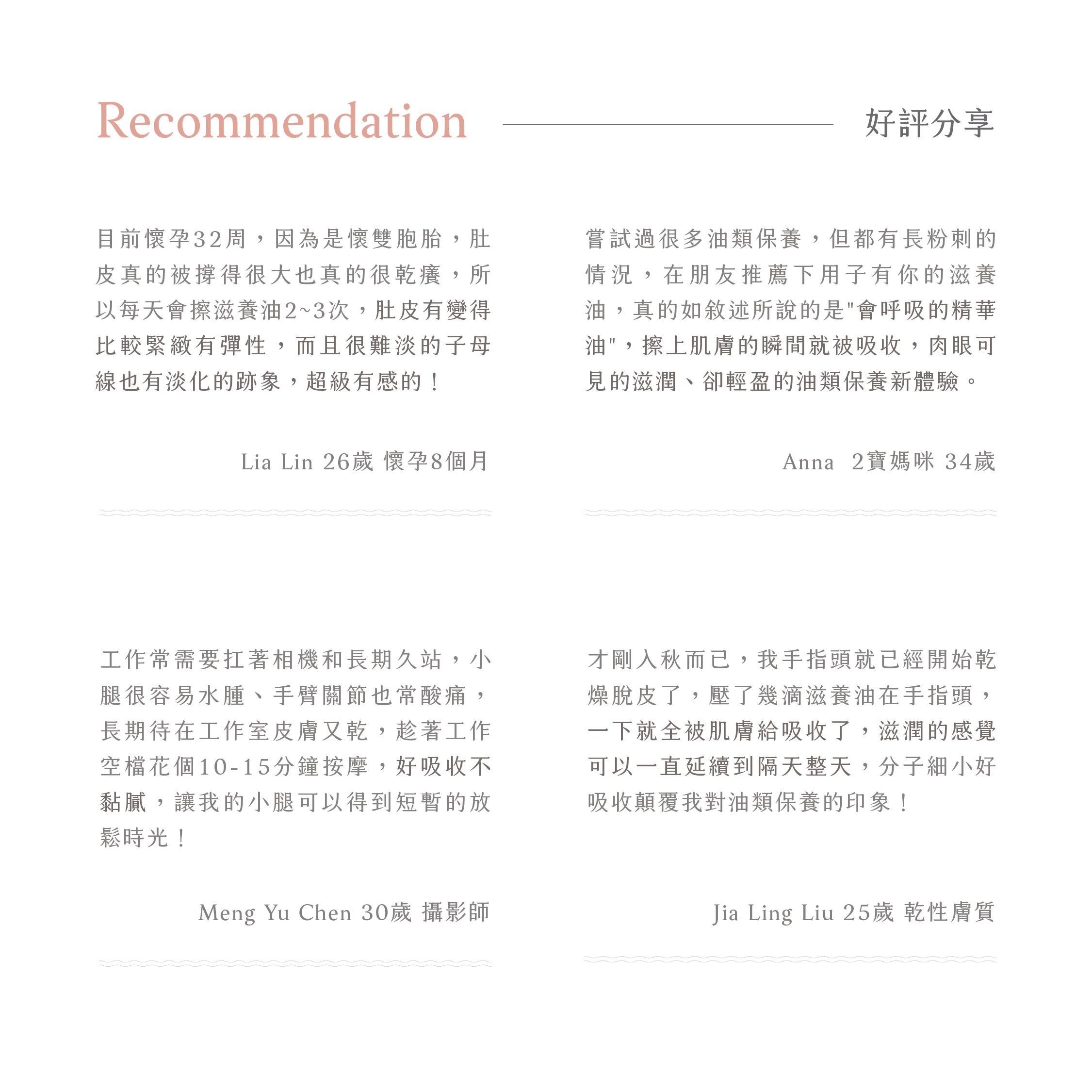 Main ingredients
*Melaleuca Leucadendron Cajuputi Leaf Oil, Sweet Almond oil, Jojoba Oil, Rose Hips Oil, Carrot Oil, Citrus Aurantifolia Oil, *Glycerin, Vitamin E, Chenopodium Formosanum Hydroglycolic Extract. *Made from Organic Ingredients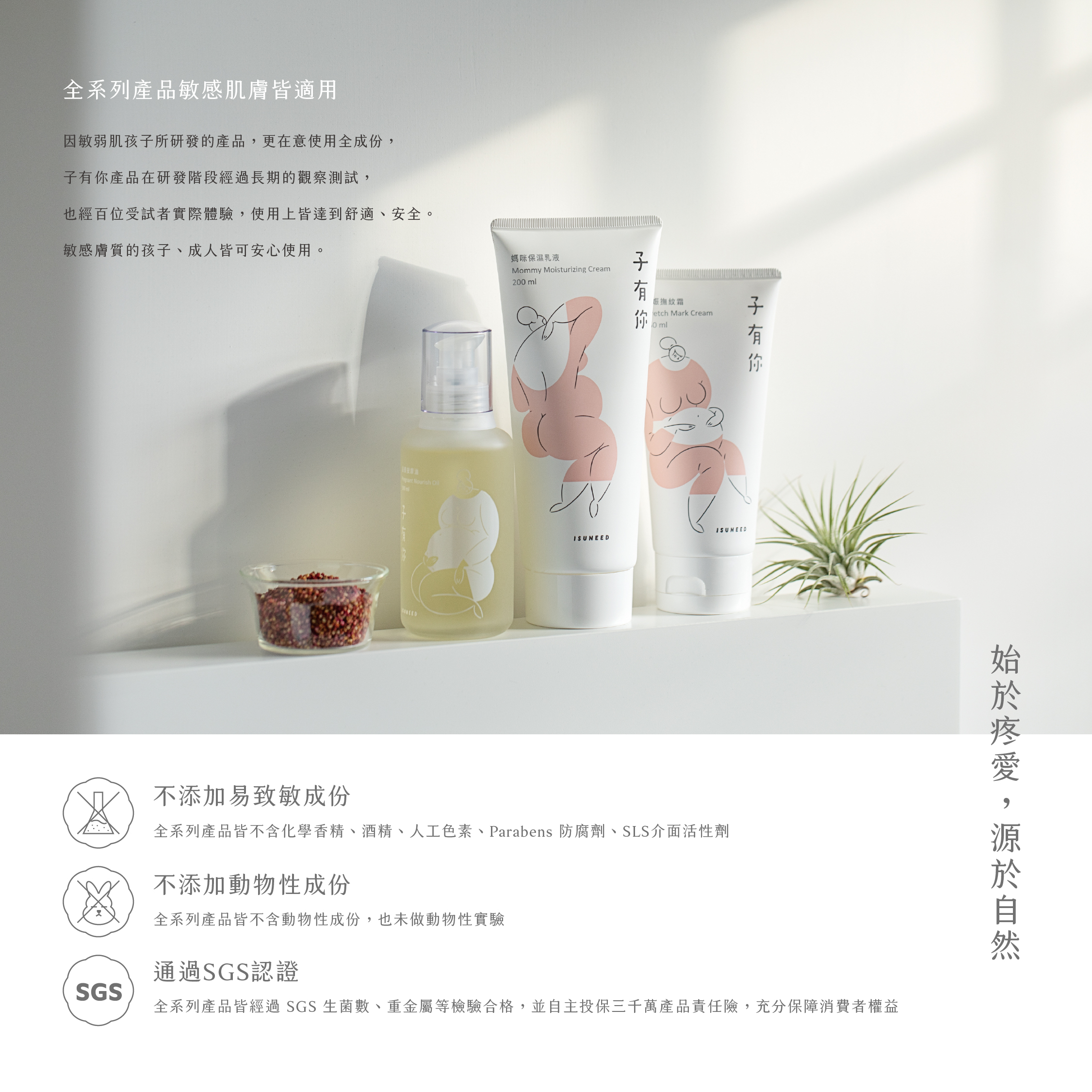 No Animal Test | No Animal Ingredient | No Fragrance | No Alcohol | No Preservative | No Harmful Chemical Ingredients | Pregnancy Skincare 
Capacity: 100ml
Origin: Taiwan



Customer Reviews
{{'product.product_review.no_review' | translate}}