Description
Aiming at oxidative aging and rough skin, restore perfect skin condition
ICOR Fabulous Oil, a natural skin care brand from Hokkaido, Japan, has 99% natural ingredients. It is a rosé wine-like moisturizing and repairing essence oil, which is gentle on the skin and combines three functions of essence, lotion and face cream. Addresses worrying skin changes such as signs of aging (fine lines, enlarged pores, dull and dull skin) due to skin oxidation, and rough skin due to dryness and UV rays. It keeps your skin hydrated, smooth and healthy. It includes polyphenol-rich Hokkaido wine, astaxanthin and botanical oils with fat-soluble vitamins to condition skin, leaving it soft and moisturized to restore a healthy glow. Truly a simple care, leaving the skin youthful and full of vitality. It can be used not only as a therapeutic oil, but also for massage and hair care.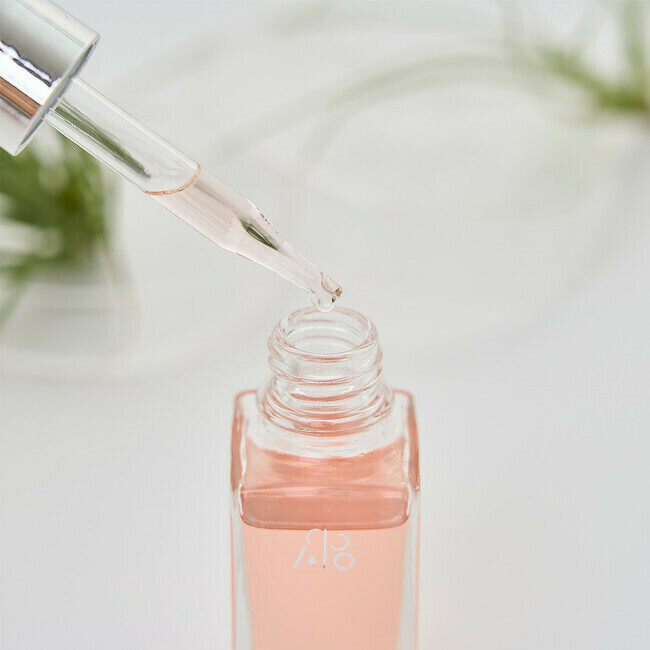 Free from parabens, silicones, petroleum surfactants, UV absorbers, synthetic colorants, synthetic fragrances, fluorescers, mineral oil and alcohol.
The Birth Story of Fabulous Oil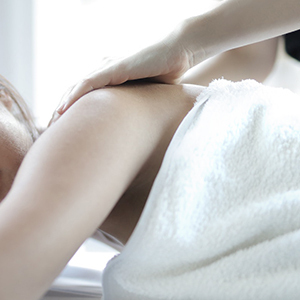 ICOR provides a full range of products for SPA facial treatments for the "Park Hyatt Niseko HANAZONO THE SPA" spa in Niseko, Hokkaido. When they developed a not-for-sale facial oil exclusively for massage, it was so popular with customers that there was a strong demand for it to be commercialized after use. Based on customer feedback, ICOR has undergone further research and development, using carefully selected natural ingredients, and the final version of Fabulous Oil was officially born.
Simple Care to Reset the Day
Warm the oil on your hands, apply it to your skin, and breathe deeply. Fabulous Oil is a simple treatment blended with scented mindfulness. Genderless depth radiates from gorgeous notes of geranium and frankincense. It's comfortable and smooth on the skin, making it a skincare you want to use every day. Not only is it great for skin care, but it can also be used to massage and moisturize hair, all in one for the minimalist.
A good product to relax
The fragrance is carefully formulated, like a calm and fresh light in a deep charm. Balances stress and provides soothing benefits for nights prone to distractions.
Fragrance Notes: Evening Primrose, Geranium, Frankincense, Lavender, Lemon
Awards
·       2020's SUITAINABLE COSMETIC AWARD
Main Ingredients
Hokkaido Wine:

Wine made from fermented grapes grown in Niseko, Hokkaido. It is rich in polyphenols, which can inhibit the active oxygen that oxidizes the skin, prevent rough skin, and solve various skin problems. In addition, the natural fruit acid AHA can promote skin metabolism, prevent rough skin and soften the skin.
Astaxanthin, Haematococcus Pluvialls Extract:

Natural red ingredients, which can respond to skin changes in specific age groups and care for various skin problems. It contains red natural pigments (carotenoids) and is abundant in shrimp and crab. The pink color of salmon is also affected by astaxanthin. It is also an ingredient that protects salmon from fatigue and stress when swimming upstream to spawn. It outperforms Vitamin E, known as a powerful antioxidant, to give skin elasticity and a youthful appearance, as well as help protect skin from damage like UV rays.
Vegetable oils with fat-soluble vitamins:

A type of fat-soluble vitamin that can be mixed with oil to increase absorption. A base of skin-friendly Jojoba and Olive Oils, while Shea Butter, Organic Argan Oil, Rice Bran Oil and Hokkaido Evening Primrose Oil moisturize to replenish lost moisture, balance oil and improve dry skin from within.
Skin types
Suitable for all kinds of skin
How to use
As an essential oil:

after cleansing and toning, put a few drops of the essence in the palm of your hand, rub your hands together to warm it up, then gently apply it to your face, then apply essence and cream
As a

booster

:

after cleansing, put a few drops of the essence in the palm of your hand, rub it with your hands to warm it up, then gently apply it to the face until absorbed, then apply toner and essence cream
As the final water-locking film:

After cleansing and applying all skin care products, use a few drops to gently press the face to form a revitalizing water-locking film.
As a massage oil:

after cleansing, use a scraping stick to gently scrape and massage from the inside to the outside of the face, from top to bottom
As a Hair Oil:

After shampooing, apply a few drops to the ends of wet hair as a conditioner.
another beauty Review and Tips
A pleasant herbal aroma, moisturizing but easy to absorb. It is good for softening and brightening, and help locking moisture. The overall skin looks more radiant after use, and the all-in-one product is also very convenient for going out. Non-greasy and non-comedogenic.
All ingredients
Jojoba Oil, Olea Europaea Oil, Saccharomyces/lithospermum Erythrorhizon Root Oil Ferment Filtrate, Wine, Astaxanthin, Haematococcus Pluvialis Extract, Argan Oil*, Avocado Oil, Triticum Vulgare Germ Oil, Rice Bran Oil, Evening Promose Oil, Tocopherol, Pelargonium Graveolens Oil, Frankincense oil, Lavandula Angustifolia Oil, Citrus Medica Limonum Peel Oil. * = Organic Ingredients
Made in Japan|No Animal Test|No synthetic fragrances|No petroleum-based sulphates(SLS)|No artificial colours|No Mineral oil|No Paraben|No Silicone|No Fluorescent|No UV absorber|No Alcohol|No  Harsh chemicals
99% Natural
Capacity: 30ml
Origin: Japan